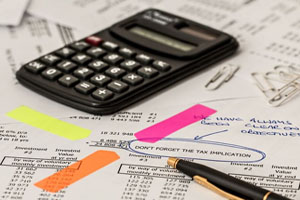 网页设计
If you are business owner or an accountant for a company, here is why you should join an accounting software course today.
Bank reconciliation made simple. You don't miss deductions when you reconcile your bank account on computerized software. The account won't balance if you don't post the bank charges or the missing receipt for that debit card transaction at the office supply store.
Easy input. If you don't like keyboarding in your transactions, most banks will allow for a direct download of your bank account data. With a few keystrokes, you can enter an entire month's worth of transactions. Tracking credit cards used in the business can be simple and you will remember to post the finance charges. Reconciling the credit card balance in the same way you reconcile the bank balance to the statement will ensure that all transactions are accounted for.
Formalized financial statements. A computerized accounting software program can provide profit and loss statements and balance sheets that are necessary to evaluate your business' progress. If you are seeking financing for your business, you must present investors with financial statements.
History of the business. There is nothing more educational and satisfying then bringing down a comparative income statement to compare your current year activity with prior year(s). A spreadsheet program can give you this as well, but the data entry is clumsy and more prone to inaccuracies. Speaking of spreadsheets, you can always dump your data from the software to your spreadsheet program in the event you want to play with the numbers and do projections.
Customer history and aging. Using a software's invoicing feature allows you to track your customers' purchasing history and payment habits. Aging reports can be generated to facilitate collection efforts. In fact, you can note collection attempts in a special "Notes" box on the customer profile screen.
Here at St.Hua Private School, we teach you how to use an simple-to-use yet powerful accounting software called QuickBook online. You will be able to learn it in no time and be able to widen your career prospects.
You can take a look at our accounting software course course here. The link is below.
Here in St.Hua Private School, we believe in one saying.
"Do something today you will thank yourself for in the future."
Hope to see you in our classes soon!